Better Compliance. Better Care. Better Outcomes
Are you constantly battling with regulatory compliance? Or perhaps worrying about Corrective Action (CA) issuances? Worry no more!
123EZAlerts is here to revolutionize your compliance management and significantly reduce CA issuance rates.  Our software isn't just
about compliance, though. It's about improving patient and client clinical outcomes, ensuring safety, and bolstering your
organization's regulatory compliance levels.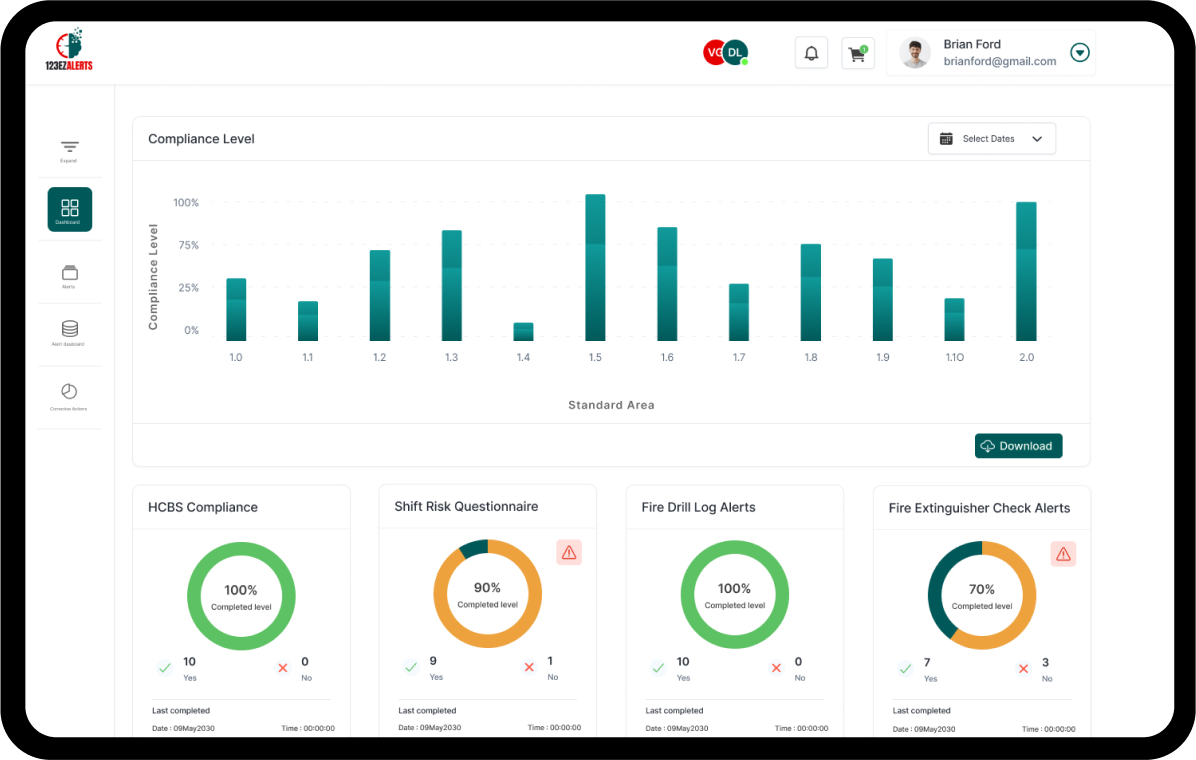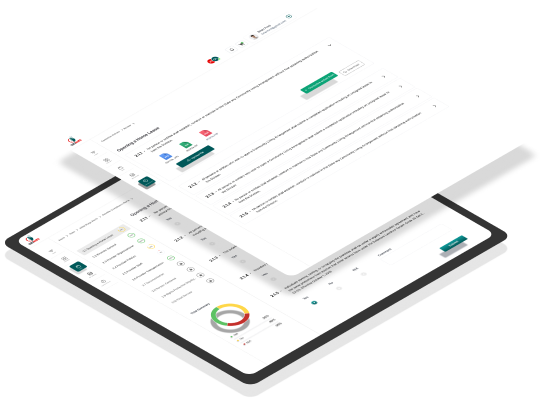 Empowering Healthcare
Organizations, One Alert at a Time.
Our cloud-based SaaS application is more than a software - it's a compliance solution. Featuring a user-friendly interface, self-auditing tools, State and Federal risk and compliance questionnaires, email and SMS alertnotifications, corrective action plans, and more, we have everything you need to keep your facility compliant.

HIPAA COMPLIANCE
You can trust us with your data. Our software, built on the reliable AWS platform, meets the stringent technical and physical guidelines of HIPAA security standards, safeguarding your Protected Health Information (PHI)

HCBS COMPLIANCE ALERTS
Maintain your ability to accept Medicaid with our HCBS compliance checklist, ensuring your business meets CMS regulations.

ENVIRONMENTAL & EMERGENCY PREPAREDNESS ALERTS
Stay ahead of the curve with state and facility specific alerts based on the latest regulations, ensuring your business stays compliant every step of the way

SHIFT RISK QUESTIONNAIRES & PERSONNEL RECORDS ALERTS
Enhance communication between your staff and administration with shift risk questionnaires and personnel records auditing, respectively.

WEATHER ALERTS & AUDITING ALERTS
Stay informed with automatic weather alerts and manage all risk areas efficiently from pre-licensing to licensure stage with our comprehensive auditing alerts.

CLIENT RECORDS ALERTS &
CORRECTIVE ACTIONS UPDATES
Ensure the integrity of your client's records andswiftly resolve alerts through electronic notes, photos, videos, and download corrective action reports for licensure audits.
Streamline Your Healthcare
Compliance with 123EZALERTS

>
Keeping Your
Facility in Business
Unlock the Power of Timely Updates!
Embark on a journey of innovation with 123EZAlerts! Stay ahead of the curve and immerse yourself in the latest advancements
in compliance management. Join our newsletter to receive exclusive updates, expert insights,
and exciting announcements directly to your inbox. Be a part of a community
committed to excellence in healthcare compliance.
Subscribe now and be at the forefront of proactive solutions with 123EZAlerts!